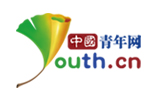 Scenery of rape flowers fields in Tibetan Lhozhag County

Beijing police have started looking into the case in which a foreign man and the ten Chinese children he adopted have gone missing, Beijing Morning Post reported Friday.
Chinese archaeologists said they have discovered a large paleolithic site that dates back 10000 to 30000 years in northeast China's Heilongjiang Province.
The density of PM2.5, the primary measurement of air pollutants, in 74 major Chinese cities dropped by 7.9 percent in the first half of 2014 compared with the same period last year.
Opinion >>

Xi made the remark that no one should be allowed to throw a region or the world into chaos for selfish gains.

The train ticket booking website has finally come into use after years of public discontent. Yet certain malfunctions as some buyers have experienced have drawn criticism. What's your opinion over the issue?
A big step forward, problems are acceptable
Hopefully this won't happen to me
It's disappointing
I don't care
Practical Infos
Life in China
Study in China
Youth Organizations
Education Overview
Copyright@China Youth Computer Information Network. All rights reserved.
Reproduction in whole or in part without permission is prohibited.