NY subway derailed with 30-plus injured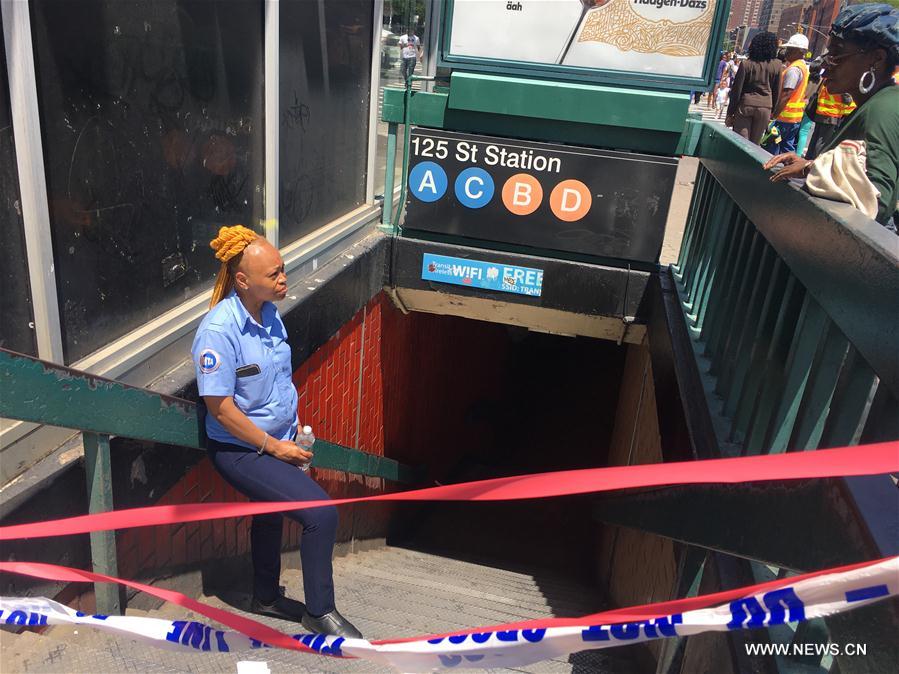 A staff member of Metropolitan Transportation Authority (MTA) stands guard at the entrance of 125 Street Station in Harlem, New York, the United States on June 27, 2017. At least 34 people were injured from a subway derailment in upper Manhattan of New York city Tuesday morning, fire officials said. (Xinhua/Yang Shilong)
  NEW YORK, June 27 (Xinhua) -- At least 34 people were injured from a subway derailment in upper Manhatton of New York city Tuesday morning, fire officials said.
  But the passengers only suffered minor and non-life-threatening injuries, the officials added.
  New York's Metropolitan Transportation Authority said transit officials were investigating the incident of the derailment which happended around 10 a.m. local time close to the station at 125th Street and St. Nicholas Avenue in Harlem.
  Service on the A, B, C and D lines has been suspended until the investigation is completed.