California orders some bars to close as US posts record COVID-19 cases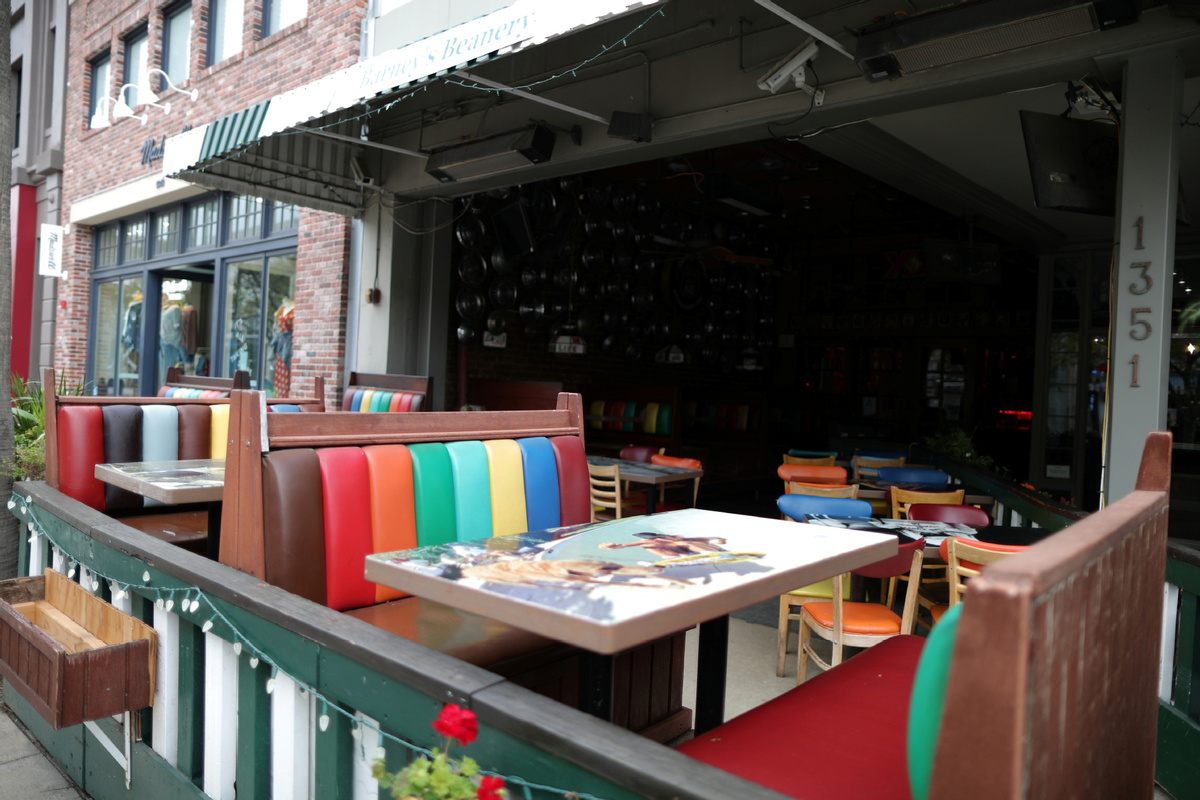 An empty bar is seen on the Third Street Promenade during the global outbreak of coronavirus (COVID-19) in Santa Monica, California, US, March 16, 2020. [Photo/Agencies]
  SACRAMENTO - California ordered some bars to close on Sunday, the first major rollback of efforts to reopen the economy in the most populous US state as novel coronavirus cases nationwide soar to record levels day after day.
  Governor Gavin Newsom's order for bars to close in Los Angeles and six other counties followed moves by Texas and Florida to shut all their bars on Friday. Public health officials in California and throughout the United States have identified bars as the riskiest non-essential businesses currently open.
  Consuming alcohol reduces inhibitions, which leads to less mask-wearing and social distancing, health officials warn. Patrons in noisy bars often shout, which spreads droplets more widely.
  The surge in cases has been most pronounced in Southern and Western states that did not follow health officials' recommendations to wait for a steady decline in cases before reopening. More than 2.5 million people have tested positive for the new coronavirus in the United States and more than 125,000 have died, the most in the world.
  For a third consecutive day on Saturday, the number of confirmed US cases leapt by more than 40,000, one of the world's largest surges. In many states, people under 35 accounted for a large percentage of new cases. More tests are also coming back positive, up to 25 percent in some areas.
  Health and Human Services Secretary Alex Azar warned on CNN that "the window is closing" for the country to get the pandemic under control.
  Even in states where cases have been declining, bars have been a source of outbreaks. One bar in East Lansing, Michigan, has been linked to more than 85 cases, and local health officials say that number is likely to rise.