【Memory of the past 40 years】The villagers' beaming smiles reveal the achievements of the reform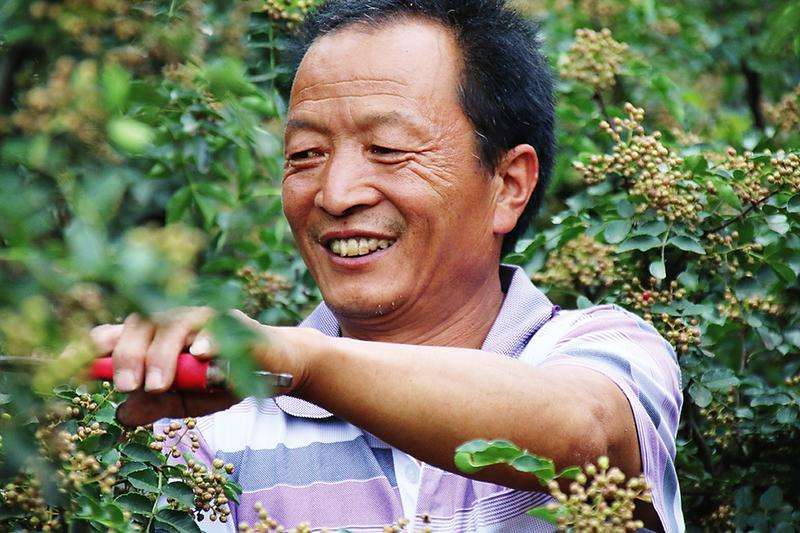 Reluctantly, I bid farewell to my hometown and took the bus to the provincial capital where I am working. After returning home, I was told by my colleague that a fair selling a variety of daily necessities was being held in a nearby place. Upon my family's arrival, we saw dazzling goods being sold at cheap prices. The rich variety of goods reminded me of the fact that the 40 years of reform and opening-up have substantially improved our living standards.
The past events find it unbearable to recall. I have heard from my father before that their generation did not have enough to eat. At that time, there was no machinery, thus farming depended entirely on human, and the harvest was directly related to the whole family's stomachs. My mother once said that, painfully looking at his hungry children, my grandpa had no choice but take the persimmons falling down from the trees every day for them. Yet immature persimmons would lead to diarrhea, my mother said they really felt the taste of hungriness.
Seeing my father and mother working in the fields was a common occurrence since my birth, though days then was better than before in that we could barely fill our stomachs. Later, when my brother and sister were born, my father pedaled his bicycle out to work, making our life still better. At first, eating dumplings was a luxury, but later when my father saved some money, having dumplings every one or two months became possible.
Better eating and better clothes have decorated my childhood with more colors. My mother repeated that our family had been too poor to afford new clothes for children. Even during the New Year, none of us could have a decent dress. Later, a neighbor was so sympathetic for us that he bought a few feet of cloth to make clothes for us. We are so impressed by his kindness that until now, my father and mother are still full of gratitude for him.
Upon college, our family's economic conditions improved. My brother and sister could go to school through student loans, and take part-time school jobs for living expenses. My sister even enjoyed charitable aid, massively relieving my family's economic burden. Not only have us, the entire villagers' living standards have all been raised. Some of the old earth houses were demolished and rebuilt into storied houses, and the sweet smiles of the villagers persist every year.
During this National Day holiday, my feelings toward what I saw and heard overflew. The "cement roads" in my memory is replaced by broad asphalt roads; the dirty garbage dumps by clear garbage recycling bins; and the "rack truck" by motor tricycles and large harvesters. Many villagers are driving private cars and living in new houses, reflecting the remarkable achievements of the new rural construction.
On the road to prosperity, we are together. From material scarcity to material richness, people's living standards and senses of gain are both growing. Definitely, this prosperity owes to the rapid development of the society, the powerful thrust of the reform and opening-up, and the seed of people-orientation. Now when the fight against poverty is accelerating, we hope that more and more places can score the same remarkable achievements over time, enriching villagers' lives.