【Memory of the past 40 years】Varied Cultural Life Shows New Looks of the Times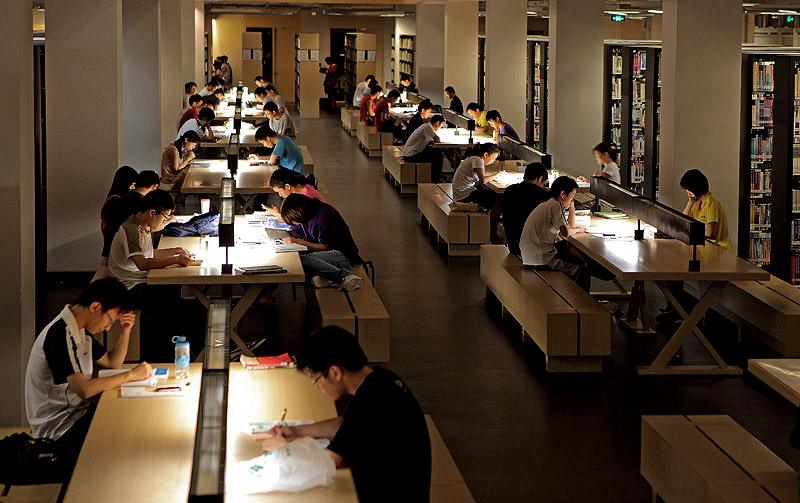 As people in Ganzhou, a famous old revolutionary base area in Jiangxi province, had a strong feeling about the 69th anniversary of the founding of new China due to its history, they expressed their joys and wishes in different ways.
    Residents in my community had begun to prepare for the performance early before the National Day. Both retirees and people in work participated, whatever they were professional or amateur performers. Various kinds of shows were programmed, including pop songs, red songs, dances, short sketches, poetry readings and so on, presenting a sumptuous feast of cultures on the National Day.
    I recall that cultural life was poor in the past years of material poverty, with less songs and dances. It was a common thing that people hadn't seen a movie for one or two months or hadn't seen a play for six months. After reform and opening-up, people's cultural life has become more and more colorful. As the television has been developed from a black-and-white one to a color one, from an analog one to a digital one, people can watch everything with their time-shifted or interactive televisions. Besides enjoying rich contents at home, it is also convenient for people to relax when they go out of their houses. There are ten more cinemas with the technology of 3D and 4D in the downtown. Life-like images on the screen and first-class sound and lighting facilities give people a feeling of actually being there.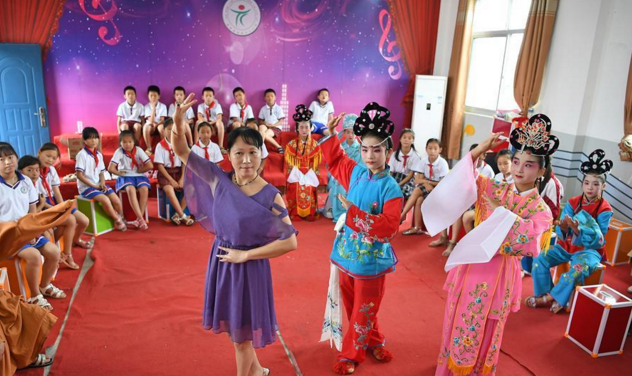 Because of the rich material life, people have more cultural demands and are not satisfied with only feasting their eyes. Instead, they want to participate in recreation and sports activities themselves, so they exercise at home, perform karaoke through their phones or in KTV, dance in the square, swim in the swimming pool, play balls in the stadium, and go to the gym. All these have fit into everyday life and enriched people's cultural life, providing a stronger sense of benefits and happiness.
   To provide residents with a better platform for cultural activities, public cultural facilities have been improved constantly. For example, ten more large parks including the Centre Park, the Wetland Park, the Water Park, the Forest Park have been built in Ganzhou and many parks are being built or to be built. Parks can not only beautify the city environment, but also offer residents a better platform for cultural activities. There are walkways along rivers for walkers, bikeways particularly designed for cyclers, plastic tracks for runners, and equipment like swinging machines and horizontal and parallel bars for exercisers. Every morning and night music lovers sing loudly on the banks of Gong River and Zhang River and dance lovers dance in some open spaces, relaxed and pleased.
    Since reform and opening-up especially from the 18th National Congress of CPC, the cultural development has been placed in a more important position. The building of a public culture service system has been further improved. For example, Science Museums, Cultural Centers, libraries, museums, and Youth Activity Centers provide people with a variety of spiritual and cultural products with large venues, strong functions and wide coverage. Especially in rural areas, cultivating culture is also stressed besides sending culture. Cultural talents have been sent to the rural areas to help cultivate and support rural culture; characteristic culture has been protected and promoted to form unique soft power and enhance cultural self-confidence; beautiful countryside has been built to develop the rural tourism industry. Nowadays, residents in Ganzhou are extremely active in joining in cultural activities, with many amateur literary and art teams performing based on true stories in the community and the countryside.
    The varied cultural life greatly satisfies the spiritual and cultural needs of the people. People obtain pleasure in the entertainment and enjoy themselves from their lives, living a more colorful life. At the same time, influenced by advanced culture, people know the true meaning in happiness, get inspired through appreciating, so that to further broaden their visions and make their thoughts more positive.
  In the past 69 years since China was founded, profound changes have taken place in the land of our motherland. As material standards have been promoted largely, people live a happier life and get more benefits. The varied cultural life has already shown new looks of the times, and it will surely lead the new trend of the times.