Qinghai-Tibet Railway transports 27 million passengers in 12 years
  By the end of April 2018, a total of 27.49 million passengers had traveled to and from Tibet using the Qinghai-Tibet Railway, the world's highest and longest line built on a plateau, China News Agency reported from Lhasa on Thursday.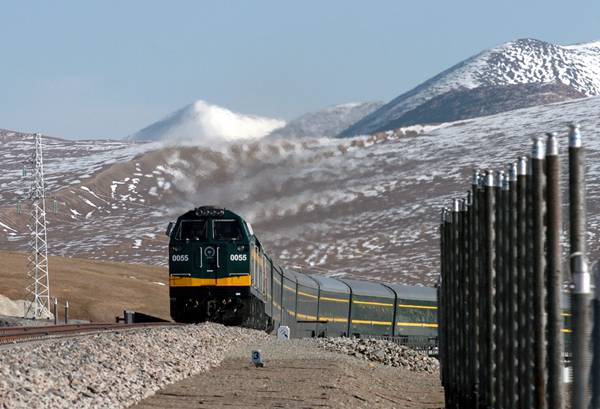 Since the Golmid-Lhasa section commenced operation, four pairs of trains ran daily on the Qinghai-Tibet line. Now the number has almost doubled to seven pairs, which increases to nine pairs during peak season, said Wu Xin'an from Lhasa Station.
  Lhasa Station, once a terminal station, has now developed into a hub, noted Wu, adding that the railway network in Tibet has now taken form, giving strong support to local economic and social development.
  Back in 2006, people predominately came to Tibet for travel, but these days, the plateau railway transports more passengers in and out of Tibet for various purposes such as business, study, visiting family and so on.