Light, shadow show held in Yuxi, SW China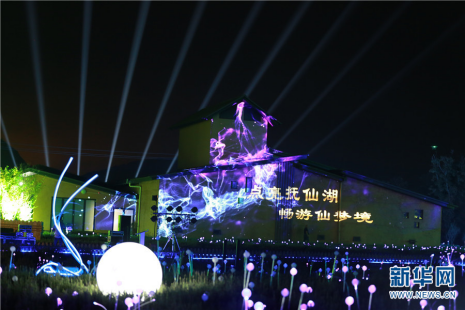 (Photo Source: Xinhuanet/Zhang Yipeng)
  BEIJING, Sept. 28 (Xinhuanet) -- "Time?Imprint" light and shadow show was held on Monday at Fuxian Lake in Chengjiang County in Yuxi City, southwest China's Yunnan Province.
  Accompanied by music, the seven-minute show consisted of four chapters. It combined cutting-edge 3D mapping technology with Chengjiang's local culture.
  Technically supported by Xinhuanet, the show created authentic 3D animation scene, offering the audience a visual feast.