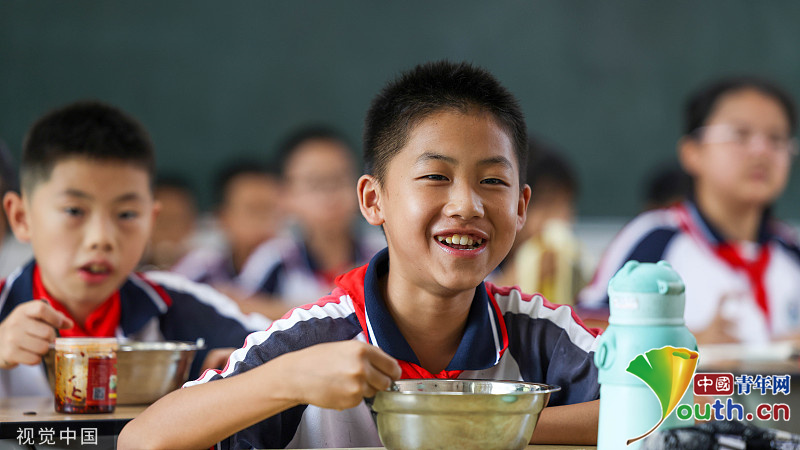 Beijing, September 13 (Youth.cn) - On September 12th, 2023, in Guizhou's Tongren City, students at the Third Primary School of Yuping Dong Autonomous County were enjoying free nutritious lunches.
In recent years, Tongren City in Guizhou Province has been continuously promoting
n
utrition
l
unch
c
are
p
roject
for r
ural
s
tudent
s
.
They have scientifically and reasonably combined dishes and fruits according to local students' dietary habits, effectively improving the nutritional structure and quality of meals. This ensures that students in mountainous areas
can
eat well and stay healthy, promoting a happy and healthy learning life.