"Micro-public transit on two wheels" was vigorously developed in Jiangsu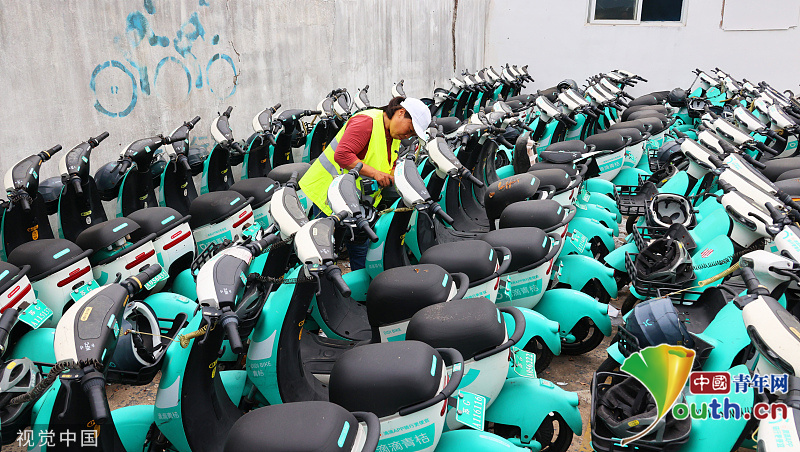 Beijing, September 12 (Youth.cn) - On September 12th, 2023, workers were repairing a batch of shared electric bicycles.
In recent years, Lianyungang City, Jiangsu Province has been vigorously developing "micro-public transit on two wheels". Leveraging the advantages of public bicycle station resources, the city has expanded market-oriented shared travel operation services. A total of 556 "public bicycle + shared electric bicycle" travel stations have been built, with 12,800 public bicycles and 4,850 shared electric bicycles put into use. This has effectively solved the "last-mile" transportation problem for residents and provided more convenience for urban commuting.