EU targets tech firms that are 'too big to care'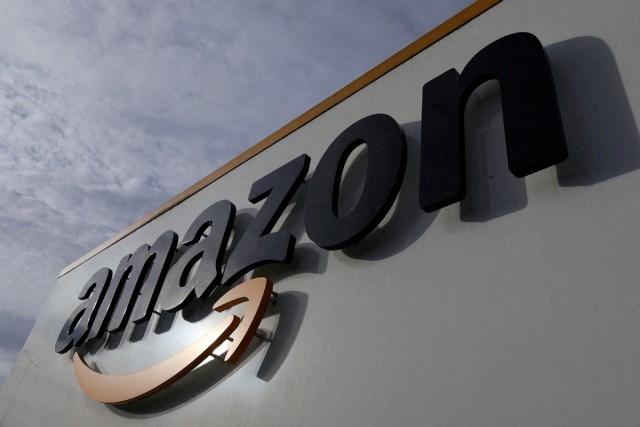 The logo of Amazon is seen at the company logistics center in Lauwin-Planque, northern France, Nov 15, 2022. [Photo/Agencies]
The European Union's ongoing push to increase oversight of huge technology companies took another step forward this week, with the naming of six companies that will face additional scrutiny and stricter rules.
The companies — Amazon, Apple, and Microsoft, as well as Meta, Alphabet, and Bytedance, the owners of Facebook, Google, and TikTok — will be forced to no longer use their market positions to outcompete smaller rivals.
The EU's executive branch, the European Commission, said on Wednesday the move will target 22"core platform services" controlled by the six companies.
The bloc described the six enterprises as "gatekeepers" that "provide an important gateway between businesses and consumers" and that must therefore be carefully regulated to ensure a level playing field.
Thierry Breton, the EU commissioner responsible for digital policy, said it was "time to turn the tables and ensure that no online platform behaves as if it was 'too big to care'".
"With today's designation, we are finally reining in the economic power of six gatekeepers, giving more choice to consumers, and creating new opportunities for smaller innovative tech companies, thanks, for instance, to interoperability, side-loading, real-time data portability, and fairness," Breton said.
He added that the bloc defined gatekeepers as "large digital platforms providing so-called core platform services, such as online search engines, app stores, and messenger services" and that had at least 45 million monthly users within the EU.
It was the first time the bloc had named the companies it plans to hold to a higher level of scrutiny under its Digital Markets Act, which was introduced in 2022 and aims to ensure greater competition within the EU's digital market.
The new rules that the so-called gatekeepers will have to comply with include a requirement for them to ensure their services are compatible with competitors' products. They will also be obliged to share data with competitors, and they will not be allowed to compile information about users from multiple platforms that they own.
The rules are aimed at making sure big technology companies do not guide users toward their own products and services ahead of those offered by their rivals. In the past, for example, some platforms even made it impossible for users to link to services offered by their rivals.
The companies will now get six months to detail how they will comply with the new rules. Enterprises that fail to adhere to the rules could end up being fined up to 10 percent of their global turnover and could even be broken up into smaller entities.
The move followed a string of recent legal actions brought by the EU's competition regulator against technology companies, including Google. The bloc has also recently announced high-profile competition investigations into the activities of Apple, Amazon, Meta and Microsoft.
Original Title:EU targets tech firms that are 'too big to care'