Taiping set to regain past glory as chocolate township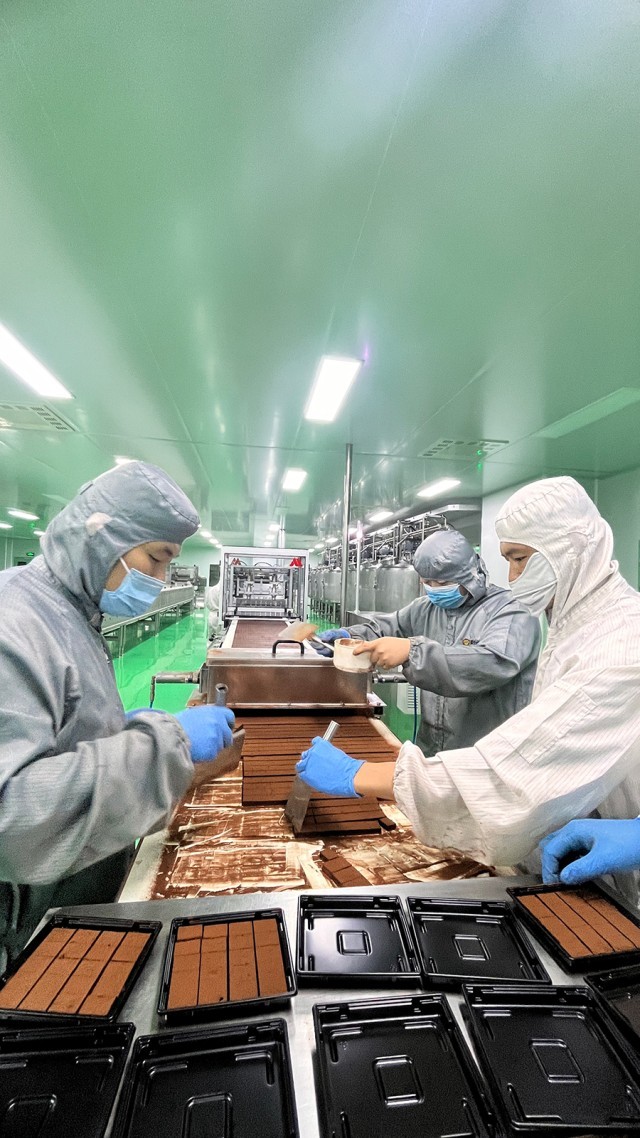 Workers are seen at Heijingang's chocolate production line in Taiping township, Tianjin, on May 6. [PHOTO/CHINA DAILY]
  Binhai New Area vows to become biggest producer of cocoa treats despite headwinds
  Taiping township in North China's municipality of Tianjin looks to become the country's major chocolate production township, said Liu Shaoyong, the township's Party chief.
  Located in the city's coastal Binhai New Area, the township, once a leading production center of delicious treats made from cocoa in the 1990s, vows to regain its past glory.
  To this end, Taiping plans to upgrade its industrial scale, optimize its industrial chains and establish chocolate-themed scenery spots, benefiting from its coastal scenery advantages, he said.
  It also plans to offer programs combining chocolate production with do-it-yourself experiences for visitors.
  It is now in close collaboration with the Bohai Urban Planning and Design Institute to map out a blueprint for the chocolate township.
  "In the 1990s, the township was home to more than 200 chocolate producers — a 'sweet' memory for North China people — during their wedding banquets or grand celebration ceremonies; the chocolate from Taiping was indispensable," he said.
  However, it lost its strength in the past decade, with shutdown waves of small companies in the local villages due to foreign counterparts' stronger foray into the Chinese market.
  Currently, a total of 19 chocolate producers are nestled in Taiping, with a combined annual production value of 400 million yuan ($57.2 million).
  The township's largest chocolate producer Heijingang, which saw its total production value hit 300 million yuan last year, three times higher than the 18 other producers' combined value, has seen robust growth during the past few years, including during the COVID-19 pandemic.
Original Title:Taiping set to regain past glory as chocolate township