The US should stop spreading disinformation about data security, stop suppressing relevant companies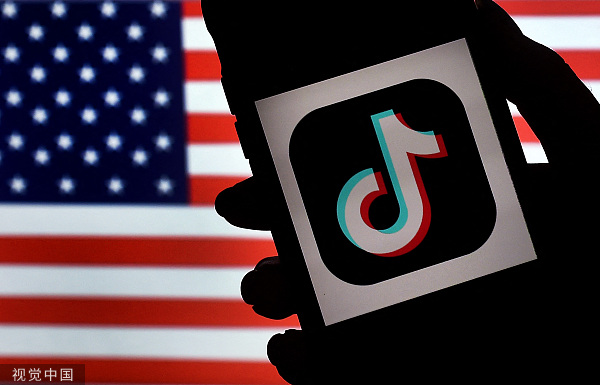 Recently, the Biden administration has threatened to ban TikTok from the United States unless the App's Chinese owners agree to spin off their share of the social media platform.
TikTok's response to that intimidatio serves to expose the nature of the threat as nothing but barefaced robbery.
"If protecting national security is the objective, divestment doesn't solve the problem," TikTok spokesperson Maureen Shanahan said in a statement. "A change in ownership would not impose any new restrictions on data flows or access. The best way to address concerns about national security is with the transparent, US-based protection of US user data and systems, with robust third-party monitoring, vetting, and verification, which we are already implementing."
According to CNN, US officials have raised fears that the Chinese government could use its national security laws to pressure TikTok or its Chinese parent ByteDance into handing over the personal information of TikTok's US users, which might then benefit Chinese intelligence activities or influence campaigns.
"It should stop spreading disinformation about data security, stop suppressing relevant companies, and provide an open, fair, just and non-discriminatory environment for foreign businesses to invest and operate in the US." China's Ministry of Foreign Affairs spokesperson Wang Wenbin said at a regular press briefing.
That both the Treasury Department and the White House's National Security Council have declined to comment on the company's to-the-point response further belies the hollowness of the "national security" concerns, which is only an excuse for the Joe Biden administration to weaponize the concept in order to disguise the egregious nature of its smash-and-grab raid of leading foreign companies.
It is predictable that the House of Representatives and Senate will continue to press ahead with relevant legislation to give the Biden administration more power to clamp down on TikTok until it is controlled by the US. Then Washington will no doubt turn its sights on another company.
Compiled from the website of the Chinese Foreign Ministry and China Daily.