Video PlayerClose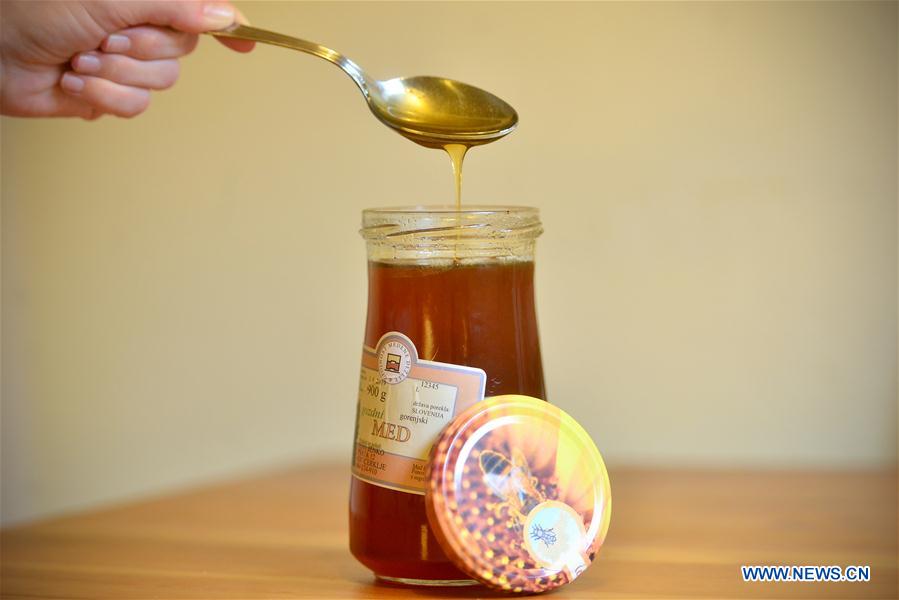 Photo taken on Dec. 16, 2017 shows a jar of genuine slovenian honey in Tuhinj valley, Slovenia. On Nov. 17 this year, the UN economic and financial committee unanimously backed the resolution to declare May 20 World Bee Day. On Wednesday, a resolution is to be formally adopted by the members of the UN General Assembly. (Xinhua/Matic Stojs)
  LJUBLJANA, Dec. 20 (Xinhua) -- Three years since the Slovenian Beekeeper's Association launched the proposal to theUnited Nations(UN) to celebrate World Bee Day, the initiative is now finally expected to be formally confirmed at the UN assembly session on Wednesday.
  On Nov. 17 this year, the UN economic and financial committee unanimously backed the resolution to declare May 20 World Bee Day. On Wednesday, a resolution is to be formally adopted by the members of the UN General Assembly.
  May 20 has long been a festive date in Slovenia, as it honors the birthday of a beekeeping pioneer, Anton Jansa (1734-1773). Jansa's home village Breznica in northern Slovenia has become known as the cradle of Slovenian beekeeping.
  Jansa dedicated his life to beekeeping and in 1770 became the first royally-appointed teacher of apiculture for all Austrian lands. He was appointed head of the first beekeeping school in Vienna, according to the reports by Slovene Press Agency.
  It has become generally recognized that bees and beekeeping are vital for ensuring food security, as well as preserving the entire ecosystem and natural biodiversity.
  In Slovenia, a country rich in biodiversity, beekeeping is a prime part of its identity, enjoying a status equal to that of other types of agriculture.
  To better preserve and protect the bees, Slovenia was among the first countries in the EU to prohibit in 2011 the use of certain pesticides that are harmful for bees. It is also the only country in the EU that has protected its bee by legal means.
  Furthermore, Slovenia will endeavor to convince the EU that the bee is an endangered animal species and that better conditions for its survival have to be ensured.
  It is in this vein that Slovenia is striving to proclaim May 20 as World Bee Day at the UN level: to further raise awareness of the importance of bees and beekeeping,
  Beekeeping in Slovenia has been practiced for centuries and has gained international recognition for its uniquely painted beehive panels and the special traditional architecture of its beehives.
  Slovenia is home to the native Carniolan honey bee (Apis mellifera carnica), which is among the most popular bee species in the world, valued for its non-aggressiveness.
  The preparations to celebrate the first World Bee Day are well underway. While the proposed construction of a honeybee park in Slovenia will take longer than initially hoped for, Jansa's memorial painted beehives, which present an important part of the Slovenian beekeeping heritage, have already been fully renovated and are now on display to visitors.