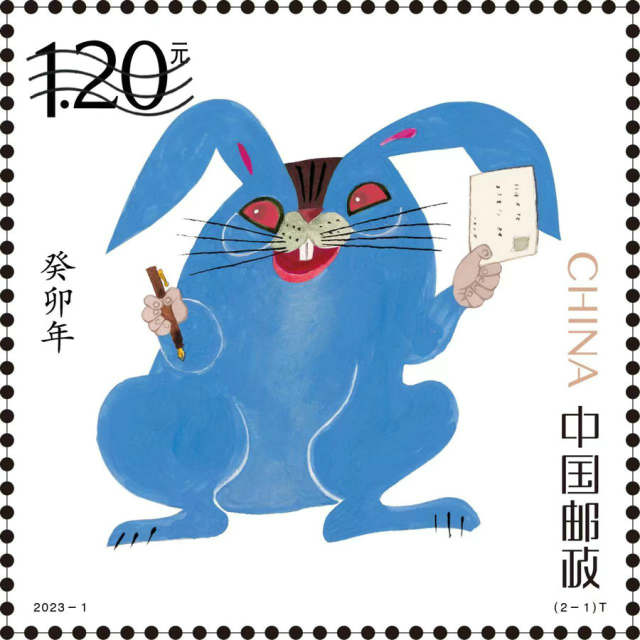 The Year of the Rabbit stamps designed by Huang Yongyu. [Photo provided to China Daily]
  Huang Yongyu, one of the most productive and best-known artists in the second half of the 20th century in China, died on Tuesday, according to a statement from his family. He was 99.
  Huang was recognized as a legendary figure in Chinese art and design. He basically taught himself to paint and write. His versatility has been acknowledged in woodcuts, ink painting, composing poems and essays and novels, and designing postage stamps.
  The comprehensiveness of Huang's artistic ability arose from his perseverance, self-learning and long-term accumulation of experiences by taking on different jobs in his early years and extensive traveling at home and around the world.
  Here are some of his works.