2 days to go, Team China ready for Tokyo Olympics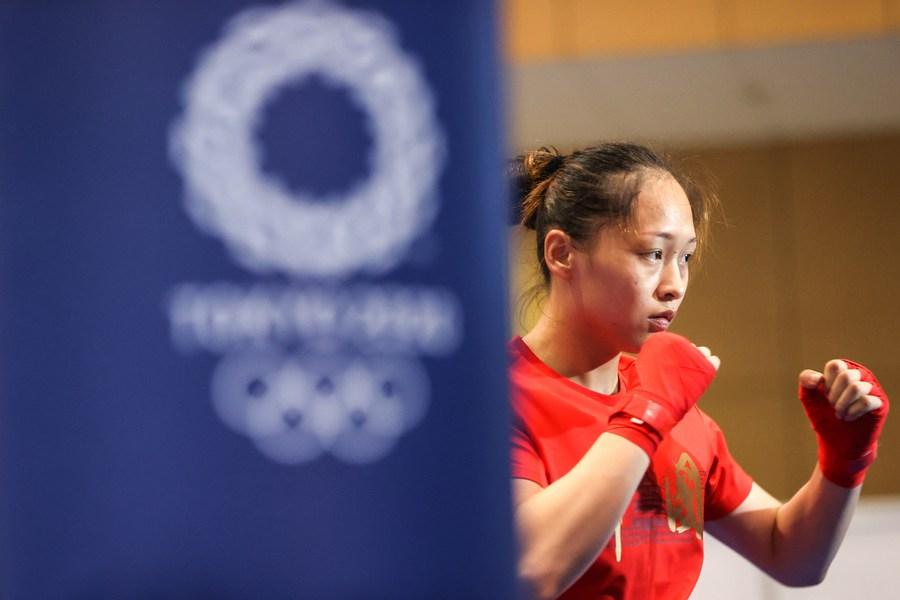 Chinese boxer Chang Yuan attends a training session ahead of the Tokyo 2020 Olympic Games in Tokyo, Japan, July 20, 2021. (Xinhua/Ou Dongqu)
  TOKYO, July 21 (Xinhua) -- 2 days to go, Team China are ready to strive for athletic excellence and show good sportsmanship at the upcoming Tokyo Olympics.
  The Chinese delegation for Tokyo 2020 has 777 members including 431 athletes, the country's largest representation in an overseas Olympic Games.
  The team includes 298 female athletes, more than twice the 133 male competitors. They will compete in 225 medal events across 30 sports.
  The Tokyo Olympics, delayed by one year because of the COVID-19 pandemic, will open on July 23.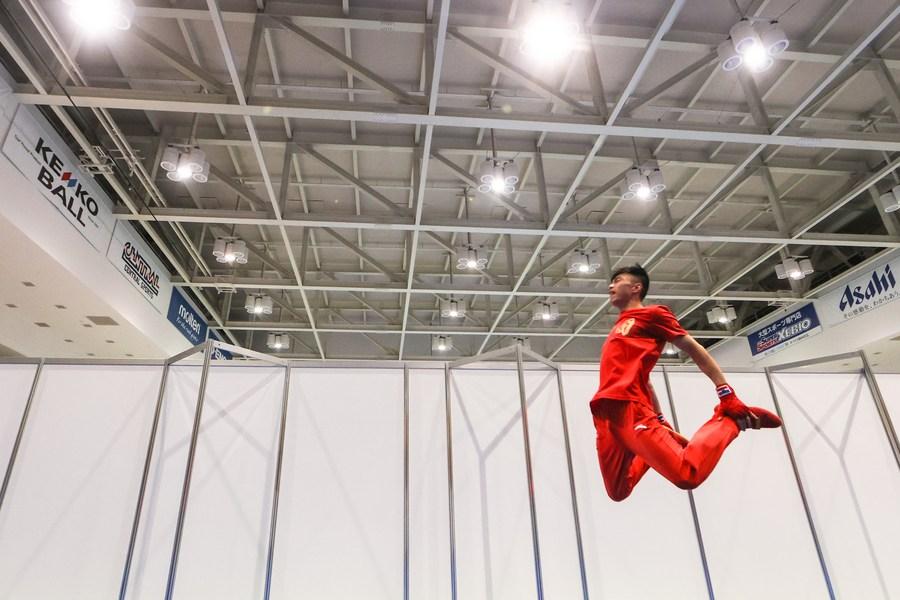 Chinese boxer Hu Jianguan attends a training session ahead of the Tokyo 2020 Olympic Games in Tokyo, Japan, July 20, 2021. (Xinhua/Ou Dongqu)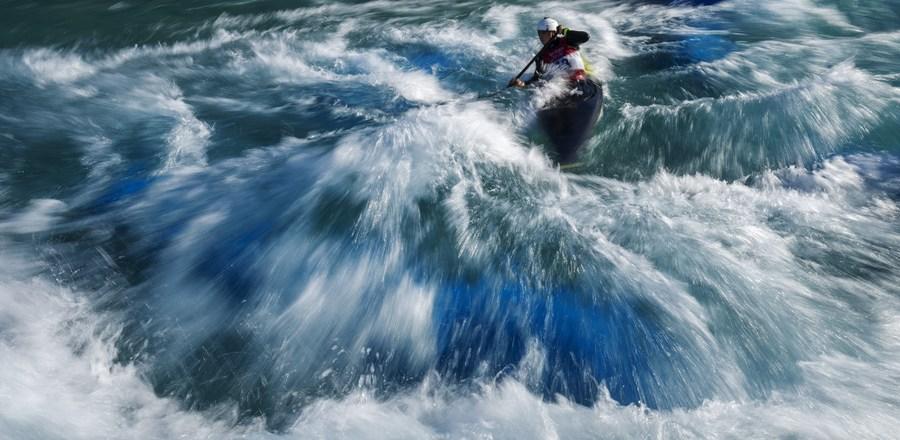 Chen Shi of the Chinese women's Canoe Slalom team attends a training session at the Kasai Canoe Slalom Centre in Tokyo, Japan, July 20, 2021. (Xinhua/Fei Maohua)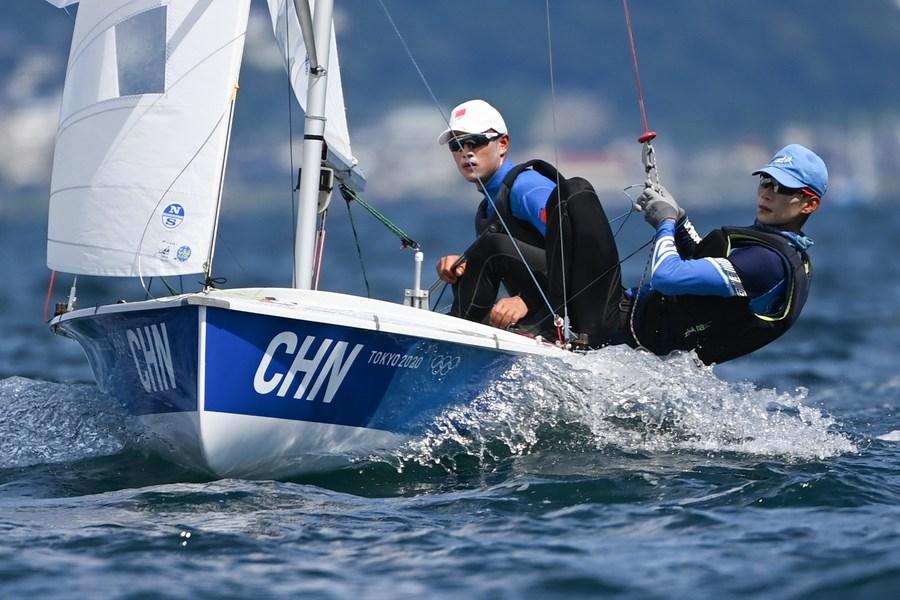 Chinese sailors of men's 470 class Wang Yang (R) and Xu Zangjun attend a training session at Enoshima Yacht Harbour, in Kanagawa, Japan, on July 20, 2021. (Xinhua/Huang Zongzhi)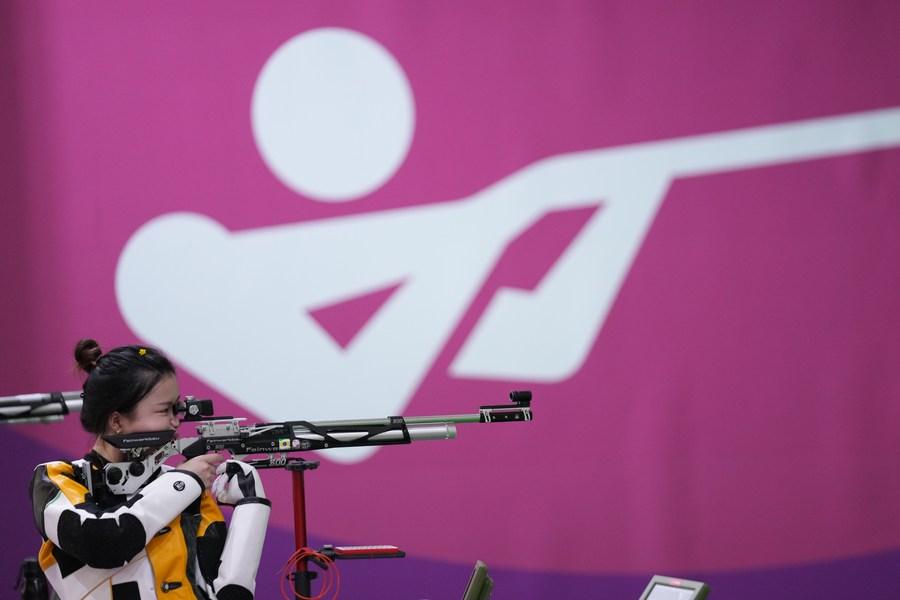 Chinese shooter Yang Qian attends a training session at Asaka Shooting Range in Tokyo, Japan, July 20, 2021. (Xinhua/Ju Huanzong)
  Li Fabin of the Chinese men's weightlifting team attends a training session ahead of the Tokyo 2020 Olympic Games at the Tokyo International Forum in Tokyo, Japan, July 20, 2021. (Xinhua/Yang Lei)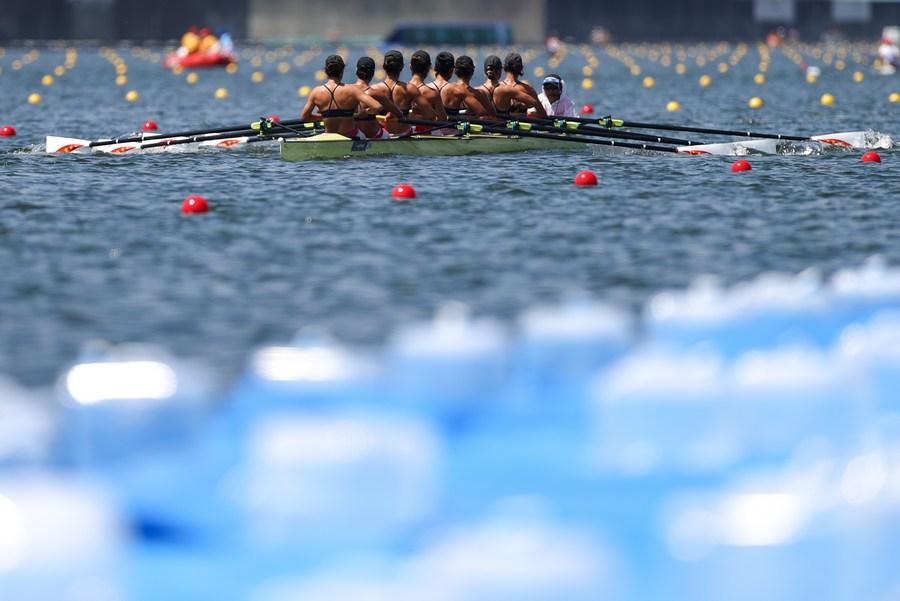 Members of Chinese women's eight rowing team attend a training session ahead of the Tokyo 2020 Olympic Games at the Sea Forest Waterway in Tokyo, Japan, July 20, 2021. (Xinhua/Zheng Huansong)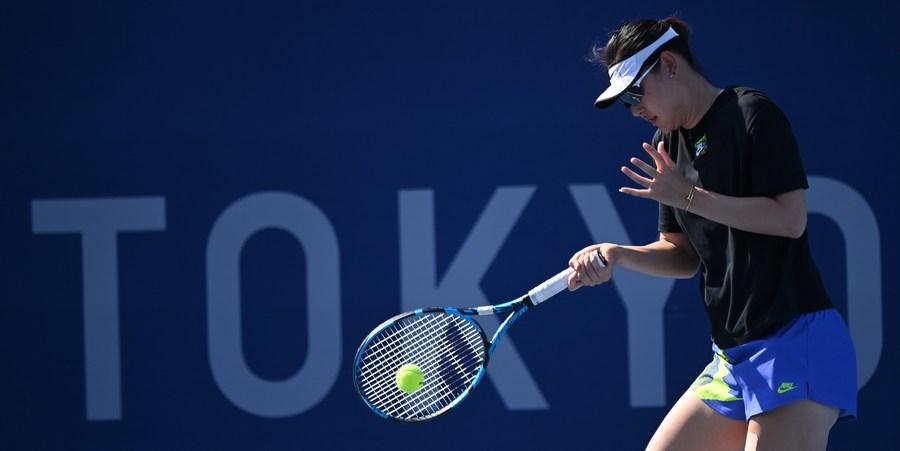 Chinese tennis player Duan Yingying trains at Ariake Tennis Park in Tokyo, Japan, on July 19, 2021. (Xinhua/Dai Tianfang)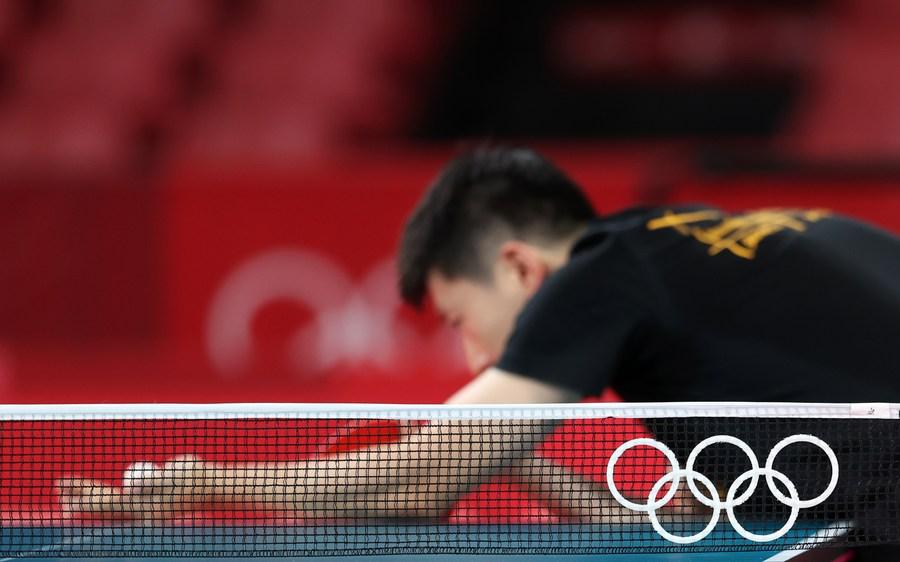 Chinese table tennis player Ma Long attends a training session ahead of the Tokyo 2020 Olympic Games in Tokyo, Japan, July 19, 2021. (Xinhua/Wang Dongzhen)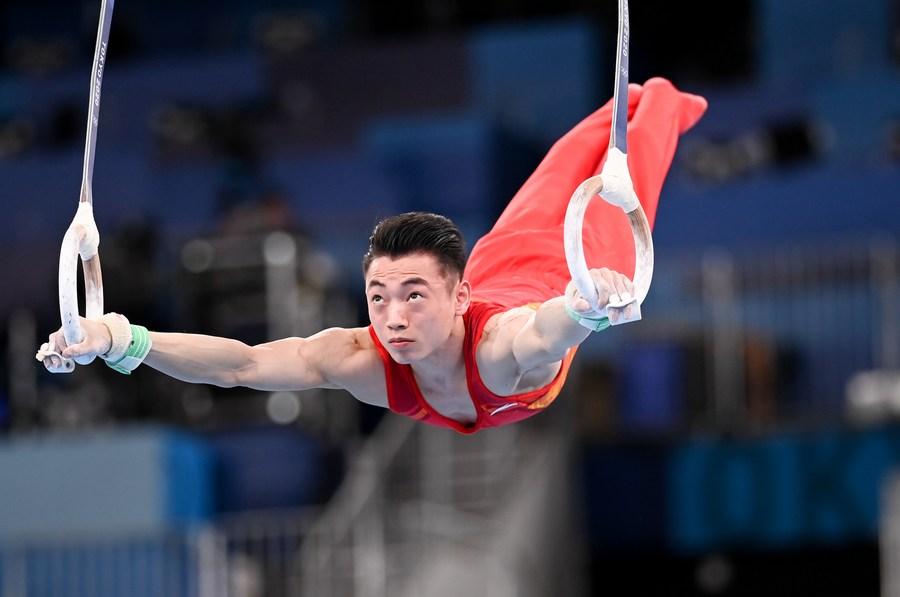 Chinese gymnastics player Zou Jingyuan attends a training session in Tokyo, Japan, July 21, 2021. (Xinhua/Cheng Min)
Original Title:2 days to go, Team China ready for Tokyo Olympics