China's leading automaker FAW posts robust sales growth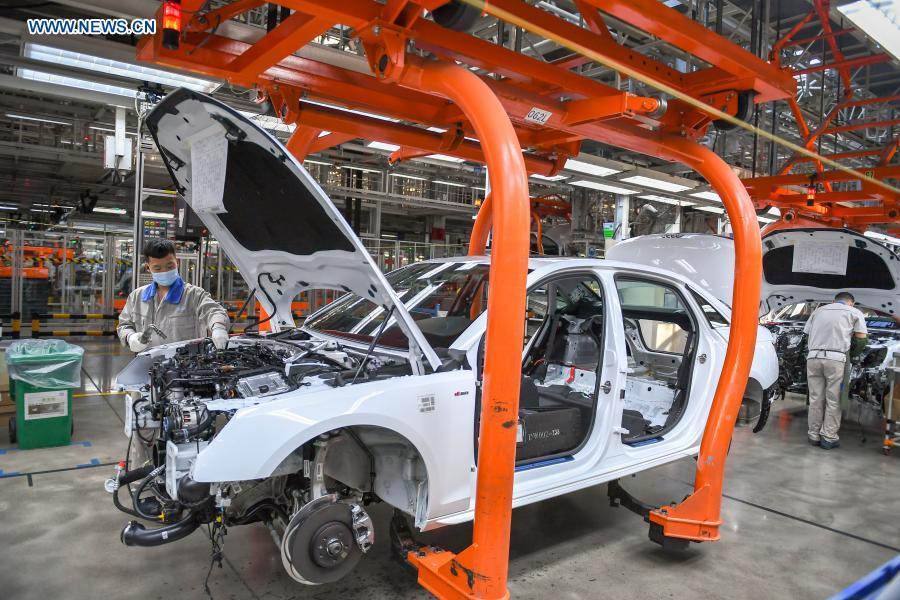 Workers assemble vehicles at the general assembly line of FAW-Volkswagen in Changchun, northeast China's Jilin Province, Jan. 5, 2021. China's leading automaker FAW Group Corporation sold 420,458 vehicles in January, up 18.9 percent year on year, the company said on Sunday. (Xinhua/Zhang Nan)
  CHANGCHUN, Feb. 7 (Xinhua) -- China's leading automaker FAW Group Corporation sold 420,458 vehicles in January, up 18.9 percent year on year, the company said on Sunday.
  Its own-brand sedan Hongqi sold 32,526 vehicles last month, soaring 157.5 percent year on year.
  The company's joint ventures FAW-Volkswagen and FAW-Toyota also reported robust growth in both production and sales.
  Meanwhile, more than 79,000 units of Jiefang trucks were sold, a rise of about 27 percent year on year.
  FAW sold 3.7 million vehicles in 2020, up 7.1 percent from 2019. It plans to sell more than 6 million vehicles in 2025, growing at an average annual rate of close to 8 percent.
  Founded in 1953 in the northeastern city of Changchun, capital of Jilin Province, the FAW Group is seen as the cradle of China's auto industry. Enditem
Original Title:China's leading automaker FAW posts robust sales growth