Child marriage declining globally: UNICEF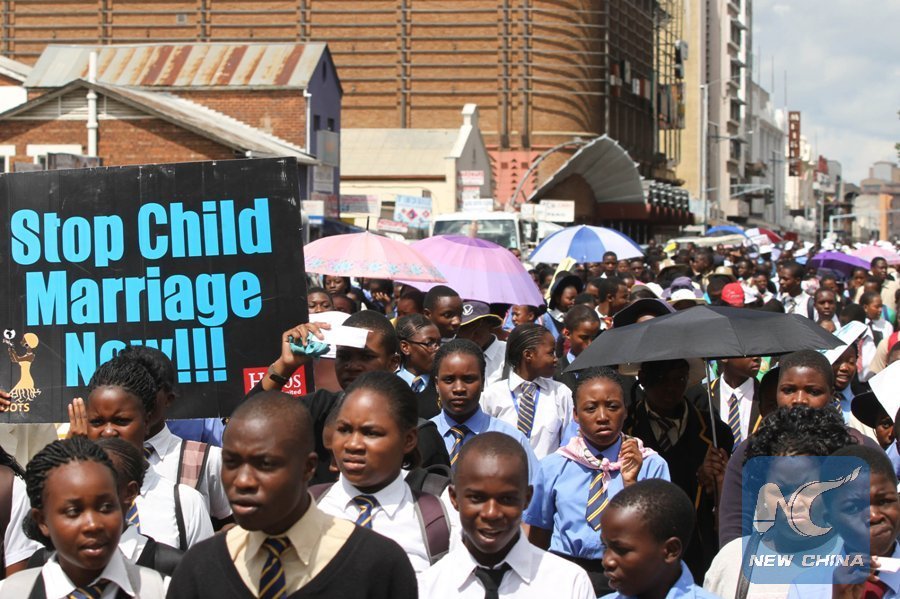 Hundreds of Zimbabwean, mainly women and girls, march in the streets to support a recent high court decision to ban child marriage in downtown Harare, Zimbabwe, Feb. 3, 2016. (Xinhua/Stringer)
  UNITED NATIONS, March 6 (Xinhua) -- Child marriage is on the decline globally with several countries seeing significant reductions in recent years, said the UN children's fund (UNICEF).
  Overall, the proportion of women who were married before the age of 18 dropped from one in four to approximately one in five in the past decade. A total of 25 million cases of child marriage have been prevented in the past 10 years, said UNICEF.
  South Asia has witnessed the largest decline in child marriage in the last 10 years, from a prevalence of 49 percent to 30 percent, it said.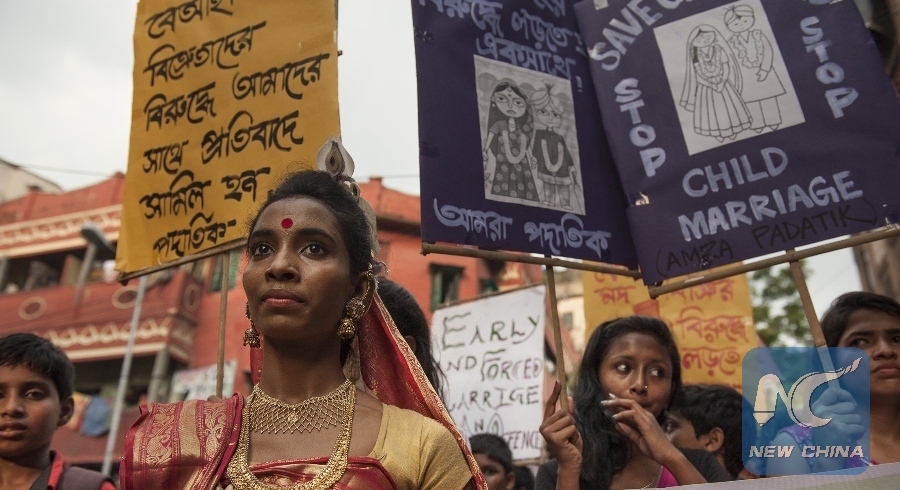 Indian sex workers and their children take part in a rally to raise awareness of child marriage in Kolkata, capital of eastern Indian state West Bengal, Sept. 4, 2015. (Xinhua/Tumpa Mondal)
  Sub-Saharan Africa now has the highest prevalence of child marriage, where 38 percent of women were married before they turned 18.
  Niger has the world's highest child marriage prevalence of 76 percent, followed by the Central African Republic and Chad with 68 percent and 67 percent respectively. The South Asian country of Bangladesh has a rate of 59 percent.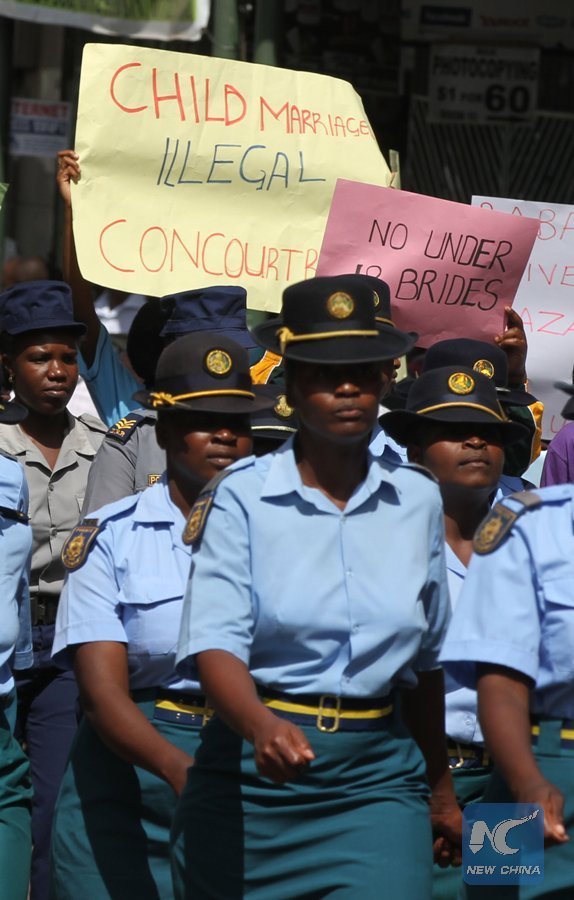 Hundreds of Zimbabwean, mainly women and girls, march in the streets to support a recent high court decision to ban child marriage in downtown Harare, Zimbabwe, Feb. 3, 2016. (Xinhua/Stringer)
  However, to end child marriage by 2030 -- a target set in the Sustainable Development Goals -- progress must be significantly accelerated, said UNICEF.
  Now 21 percent of girls and four percent of boys are married before their 18th birthday. Some 12 million girls under 18 are married each year. More than 150 million girls will marry before their 18th birthday by 2030 unless there is further progress, it said.